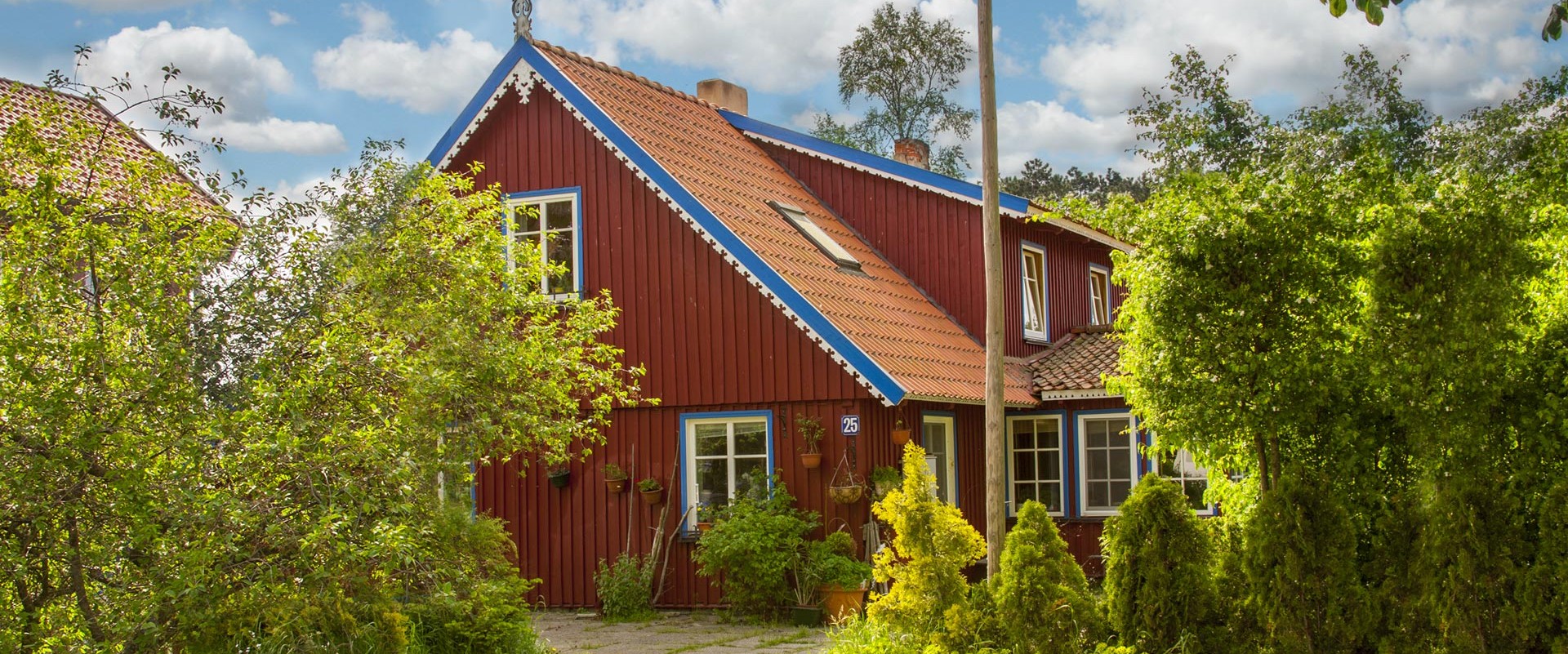 ABOUT US
NIDOS ROJUS
Staying in our apartments, you will find everything you could need for a calm holiday in The Curonian spit. Outside in the yard there is a resting spot together with outdoor furniture, and a parking lot for your car.
There, you can visit our souvenir and gift shop as well.

Nida is southernmost settlement that is part of Lithuania, located in The Curonian spit.
Nida is a resort city, which welcomes 200-300 thousand tourists each summer season (in the whole year – about 700 thousand) – for the most part, tourists come from Lithuania and western Europe, as well from other parts of the world.
Most impressive are nearby sand dunes, in which there is a graveyard for French prisoners of war. Located near Nida there are surviving fragments of the old seaside pine forests. Some of the greatest sand dunes are Parnidis' dune with the Sundial (during 1999, December 4th, a hurricane named Anatolijus destroyed a part of the Sundial), Urbas' dune (on top of it rests Nida's lighthouse) and the Great dune.